By Brittany Makely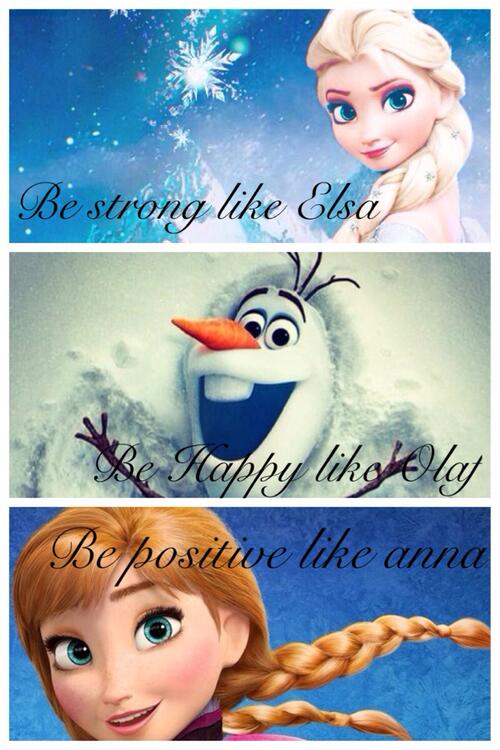 In January, my husband and I took our almost 3-year old daughter to see
Frozen
. My sister tagged along because why bother being an aunt and godmother if you can't use your niece as an excuse to see the newest princess musical movie that features your favorite Broadway star,
Idina Menzel from Wicked
? Plus, I had been hearing rave reviews from young and old.
Taking toddlers to the movies is the best. If you haven't done it, you are missing out on one of life's most enjoyable experiences. From their excitement at carrying a booster seat into the theater, to choosing the perfect spot among those hundreds of seats, and watching their eyes get silver-dollar big when the screen goes dark as they reach for daddy's strong, reassuring hand. Then they laugh and giggle at the most wonderful times, reminding the rest of us how simple, innocent humor is hilarious. That is, between fistfuls of popcorn that they are not sharing, but that's ok because it's getting kind of goopy now.
But I digress.
Frozen
fulfills my need for an amazing musical score in animated films, and teaches a much better lesson of true love than the princess movies of my own childhood. It is now possibly my favorite princess movie of all-time for three reasons.
WARNING: Spoilers follow.
Firstly,
Frozen
is a story of sisters. It beautifully captures the love, fun, frustration, joy, silent treatment, button-pushing, forgiveness, cooperation, and unspoken understanding that is being sisters. I am so glad I got to see this movie with my own sister, and could not help but hope that it will speak to my own daughters the way it spoke to us in that theater.
Secondly, like all good princess stories,
Frozen
is a story of true love. This is the true love of true life, however; none of that fairy tale nonsense about the attractive prince (who has known the princess for all of five minutes), rushing in at the last moment of a crisis to peck said damsel in distress on the lips mere moments before their shotgun wedding.
The "cast" of Frozen
No,
Frozen
calls for a still-distressed damsel to still be rescued by an act of
true
love. Despite the love triangle this damsel had found herself in, it is her own sacrifice to save her older sister's life that ends up saving herself as well. So, rather than pining away, waiting for some guy to swoop in and do some schmoozing, the younger sister Anna, who is slowly dying a frozen death, makes a decision to sacrifice her own life to protect the person she loves the most in the world – her sister Elsa.
Love in this story is a decision. Young Anna does not understand why her sister has shut her out for so many years. Despite the pain of missing her sister, who was always her best friend, Anna decides that in her big sister Elsa's moment of fear and crisis (that is ruining their kingdom), she is going to love her sister, even unto death. That is a beautiful story of love and friendship that I want my daughters to learn and live.
Thirdly - and most romantically - when we get the [absolutely necessary] first kiss, it is only after Anna's beau
asks
if he can kiss her! YES!
Take note, toddler next to me, a gentleman will ask you for permission to take you out, to date you, to kiss you, and maybe, one day, to marry you. Wait for that prince charming, not the smug one who runs up the stairs to breathlessly kiss you unsuspectingly in your sleep.
Brittany Makely currently works as a full-time wife and mother of two, as well as an elementary Latin teacher for a local classical, inclusion, Catholic K-8 school. Since her graduation from North Carolina State University, where she earned degrees in Economics and Political Science with a Public Policy concentration; she has also served as assistant director of policy and editor of the quarterly magazine for a statewide public policy organization dedicated to the promotion of family values.
Even though Brittany is a proud native Texan, she was raised in the Old North State of North Carolina. She and her husband of four years love raising their two young daughters in Wake Forest, NC. Among all of Brittany's favorite things about her life in North Carolina, being parishioners at St. Catherine of Siena Catholic Church tops the list, followed by dressing the girls in matching outfits (tights, hats, bows, and shoes included), finding any excuse to eat ice cream, sipping flavored coffee or sweet tea, exploring North Carolina's four full seasons from the mountains to the beaches, and cheering on the Wolfpack. With gusto. Go Pack! Go America!